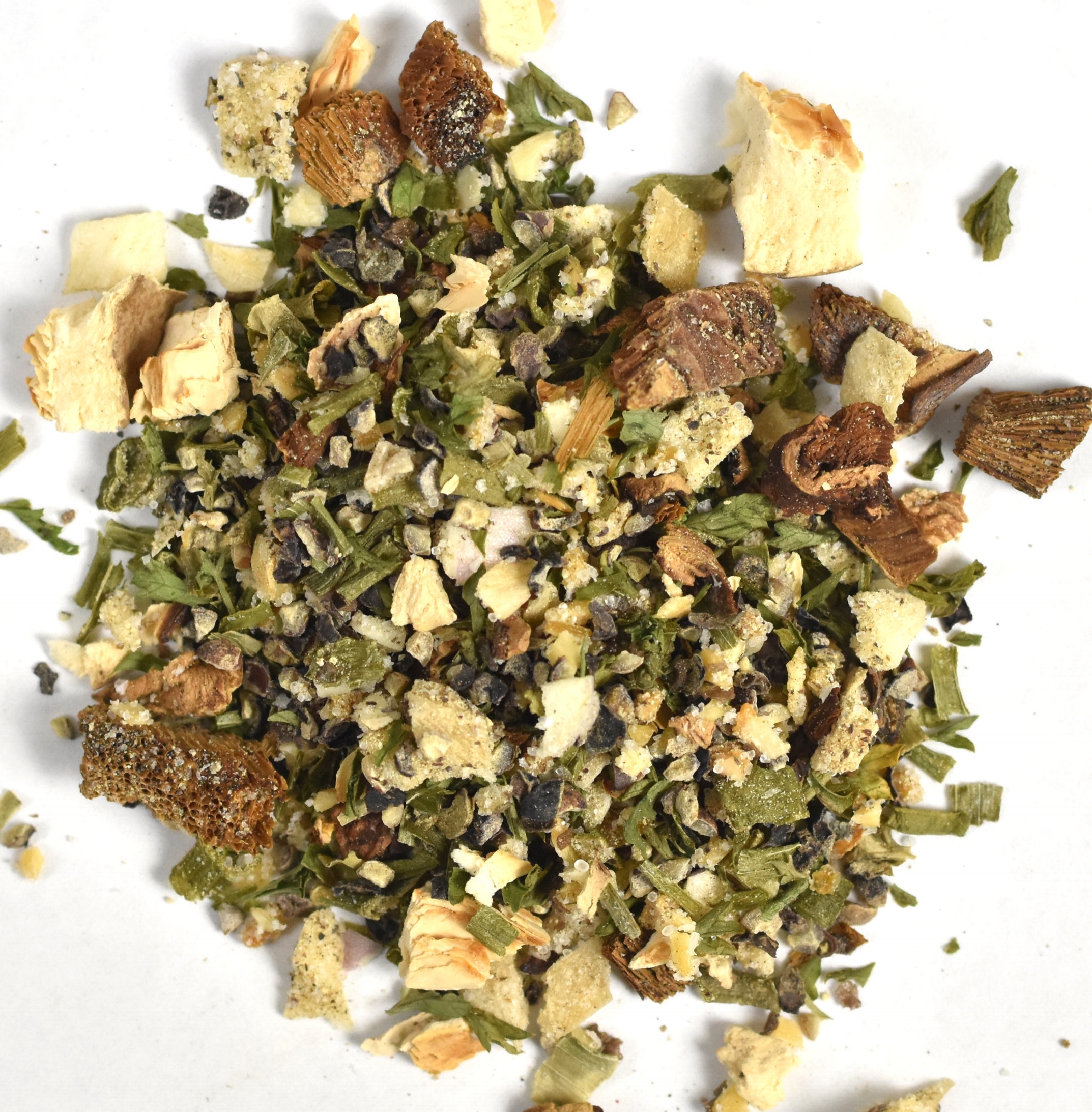 Mushroom Pepper Steak
This mix is a fantastic seasoning for broiling or grilling red meat or pork. Mix seasoning with neutral oil and Worcestershire sauce or red wine vinegar, rub liberally onto meat and marinate for 2-3 hours.
Ingredients: Sea salt, black pepper, garlic, shallots, parsley, chives, smoked salt, mushrooms, and onion.